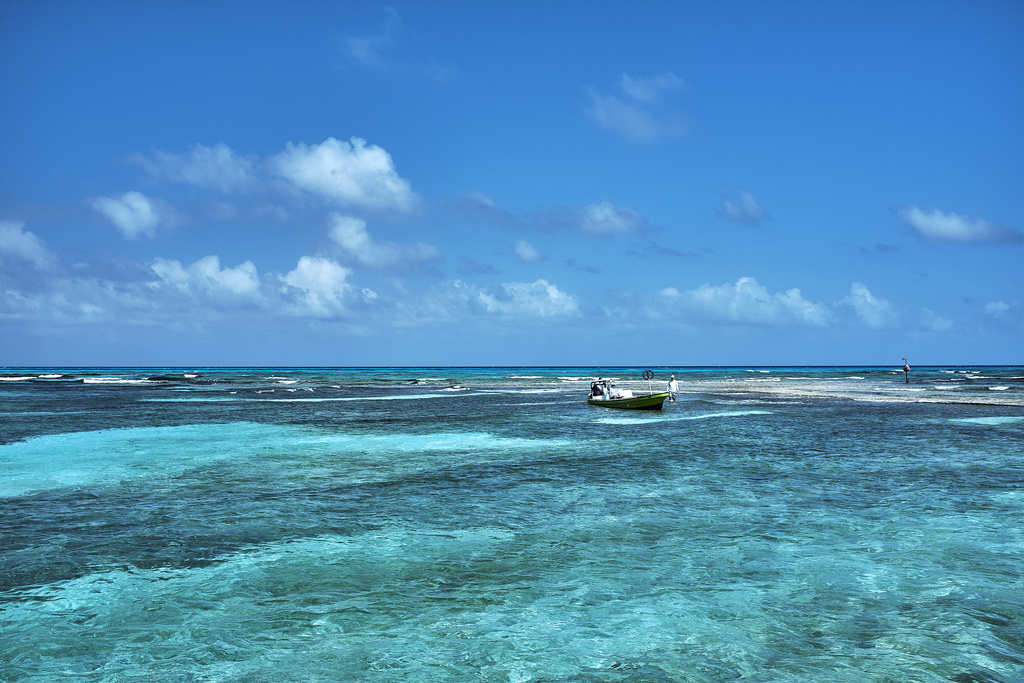 Tarpon Sands, Belize
Tarpon Sands is a private two and a half acre island completely surrounded by water, it has a 360 degree view of the Caribbean Sea, with the flats clearly visible and the reef breaking a mere half mile offshore! Tarpon Sands is owned by local Belizeans Peter and Sarah Codd, who have graciously allowed us stay at their private family retreat.  Tarpon Sands has four delightful air-conditioned bedrooms, each with private bathrooms with large showers and two twin beds. For me, one of the best attributes of this trip is the local Belizean cuisine that we enjoy. The cooks at Tarpon Sands are awesome and there is really no specific set time of when we eat.  Many of the anglers chose to fish the early morning hours before breakfast and we always had dinner after the sun had set, giving us maximum time on the water.  We set the menu according to the group and you can be assured that it never disappoints.
Food and lodging aside, the biggest reason we go to Tarpon Sands is for the fishing. Our guides at Tarpon Sands work extremely hard, and as I mentioned above, the guides many times will have anglers out fishing at 5:00am, come back for breakfast and then head out again until the sun sets.  The location of Tarpon Sands is perfect and there is no need for long boat rides, you're already right in the middle of very productive flats that have permit, bonefish and tarpon. Other species that we enjoy fishing to are snook, jacks and barracuda, all within 15 minutes of the island. The bonefish in the area average two to three pounds and the tarpon range anywhere between 20-100 pounds and sometimes bigger. The permit fishing here can be as good as anywhere in the world!
Our 2023 Dates are May 20th-May 27th.  Trip is fully booked.

Please call about 2024 dates and availability.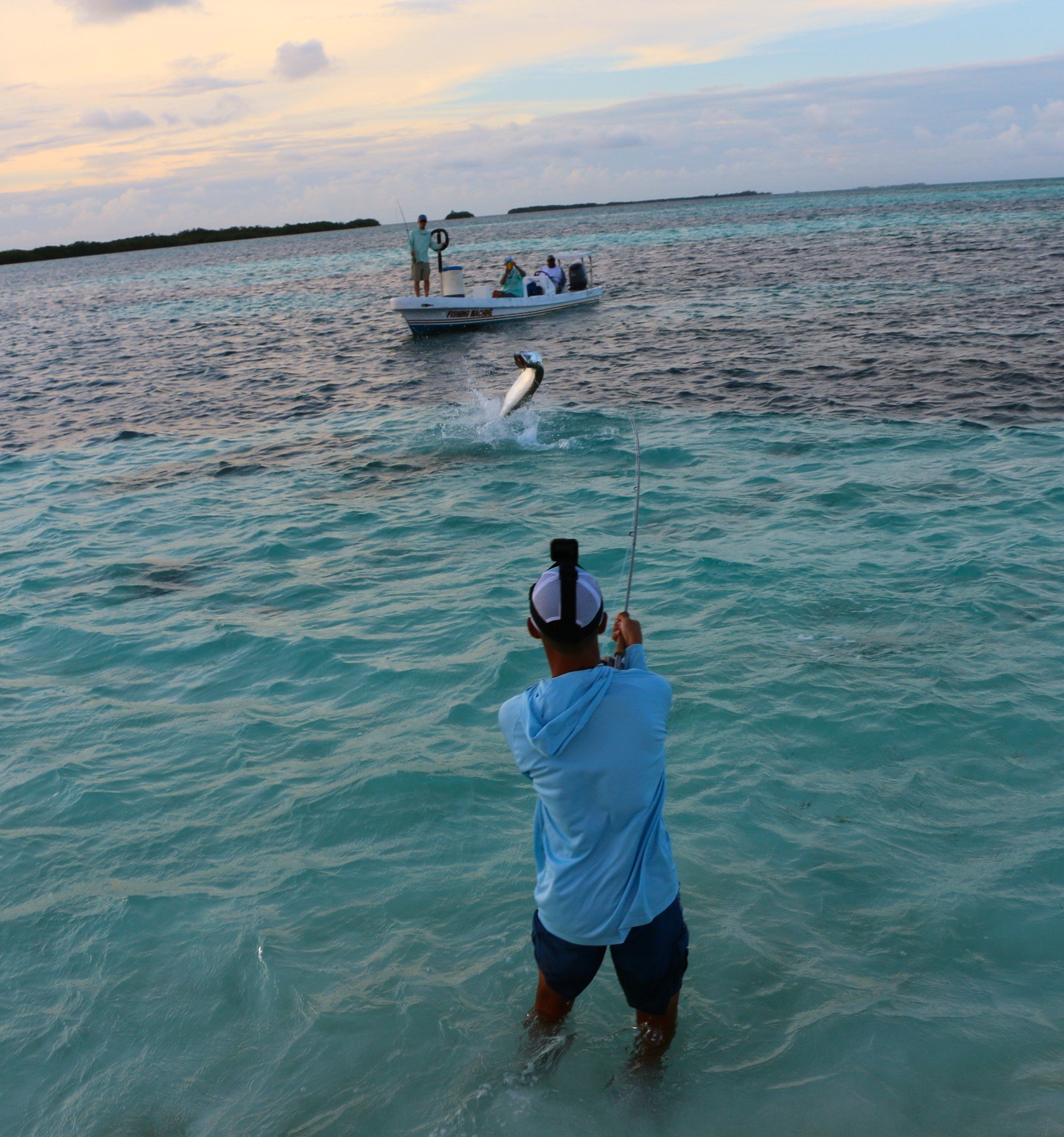 DEPOSIT AND CANCELLATION INFO:
Deposits of 50% per guide trip are required for all trips at the time of booking. Deposits are refundable for cancellations made at least 30 days in advance, minus a $50 cancellation fee per trip. Deposits will be forfeited on cancellations made less than 30 days in advance, and cancellations made with less than seven days notice will require full payment. No refunds on late arrivals or early departures. We do not cancel trips due to weather. For destination trips such as Saltwater trips, Horse Trips and Spring Road Trips, payments are nonrefundable unless the trip can be re-booked and there will be no refunds for late arrivals or early departures. For information on trip insurance please contact us.